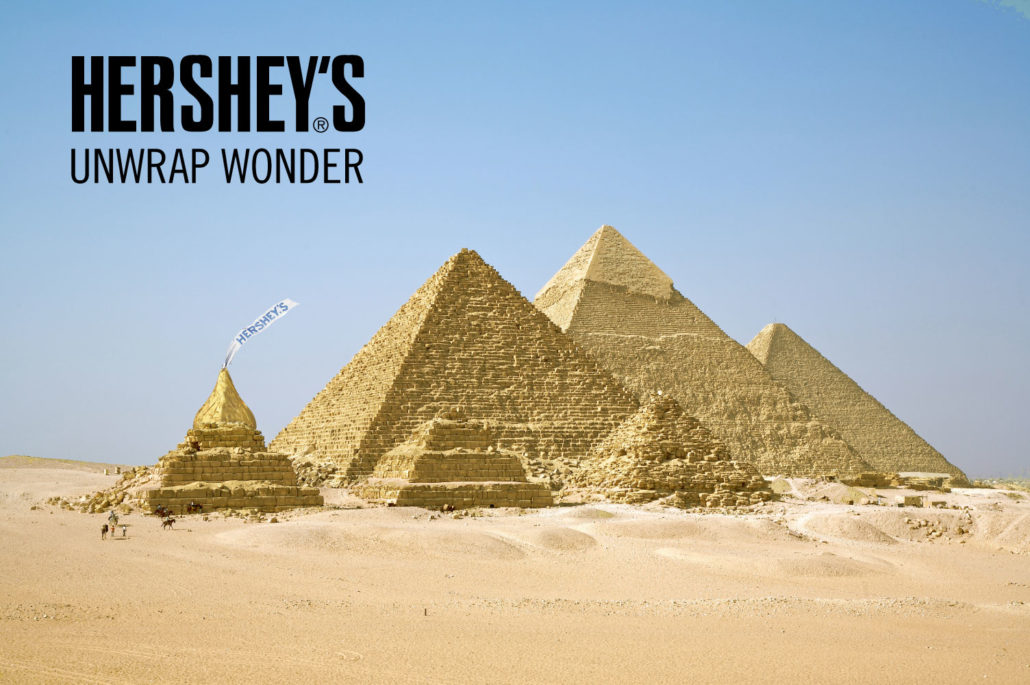 Unwrapping a Hershey's Kiss when you are young is a special moment – it is a mini present containing delicious milk chocolate. This mock ad campaign takes the wonder of that moment and transposes it to other conceptions of wonder, such as the Wonder of the Worlds and the wonder of scientific discovery. Along with this campaign is a digital experience using augmented reality to get users to unwrap wonder to win!
Wonders of the world
Humans have created awe-inspiring creations, none more impressive than the Pyramids of Giza and the Taj Mahal. The the first ad (above), the gold Hershey's Kiss completes one of the pyramids and in the second ad, the silver kiss is the crowning dome of the Taj Mahal.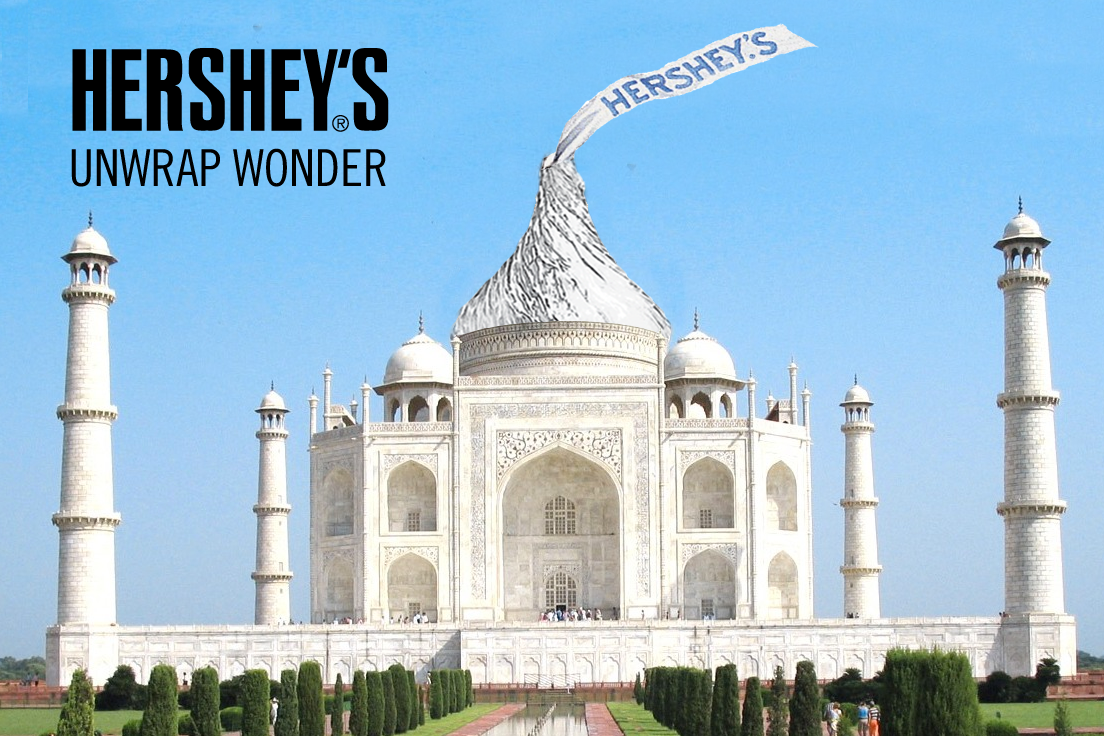 Wonder of discovery
In the next iteration of the mock ad campaign transposes the wonder of unwrapping a Kiss to the wonder of scientific discovery. In this ad, the Kiss replaces the volcano in the iconic baking soda and vinegar science experiment that many of us relate to as our first brush with science.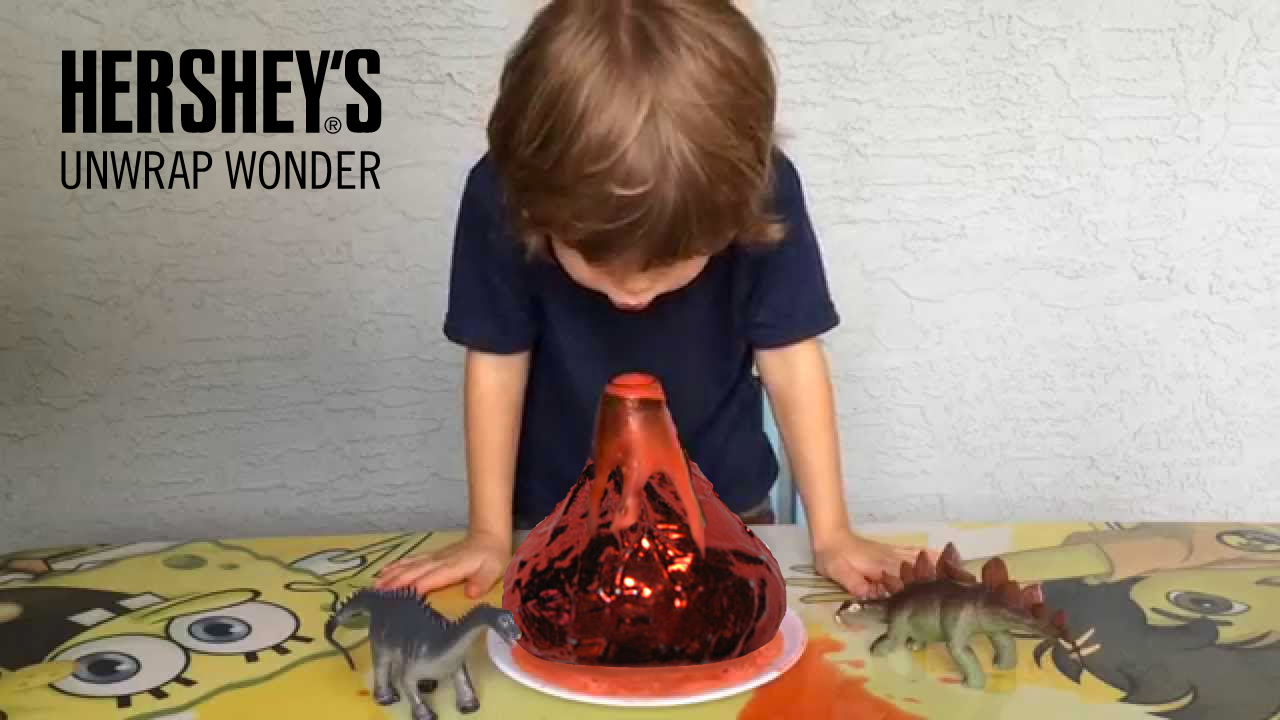 Unwrap wonder to win
A digital tie in for the Unwrap Wonder campaign would to harness the augmented reality app Blippar to get users to engage with the campaign to win prizes. The prizes could all relate to wonder, such a trip to Canada's Wonderland, trips to Wonders of World locations, meet Stevie Wonder, Wonder Woman LA opener, etc.
The below GIF captures the user actions required to Unwrap Wonder to Win. Download Blippar and point it a Hershey's kiss to see if you have won.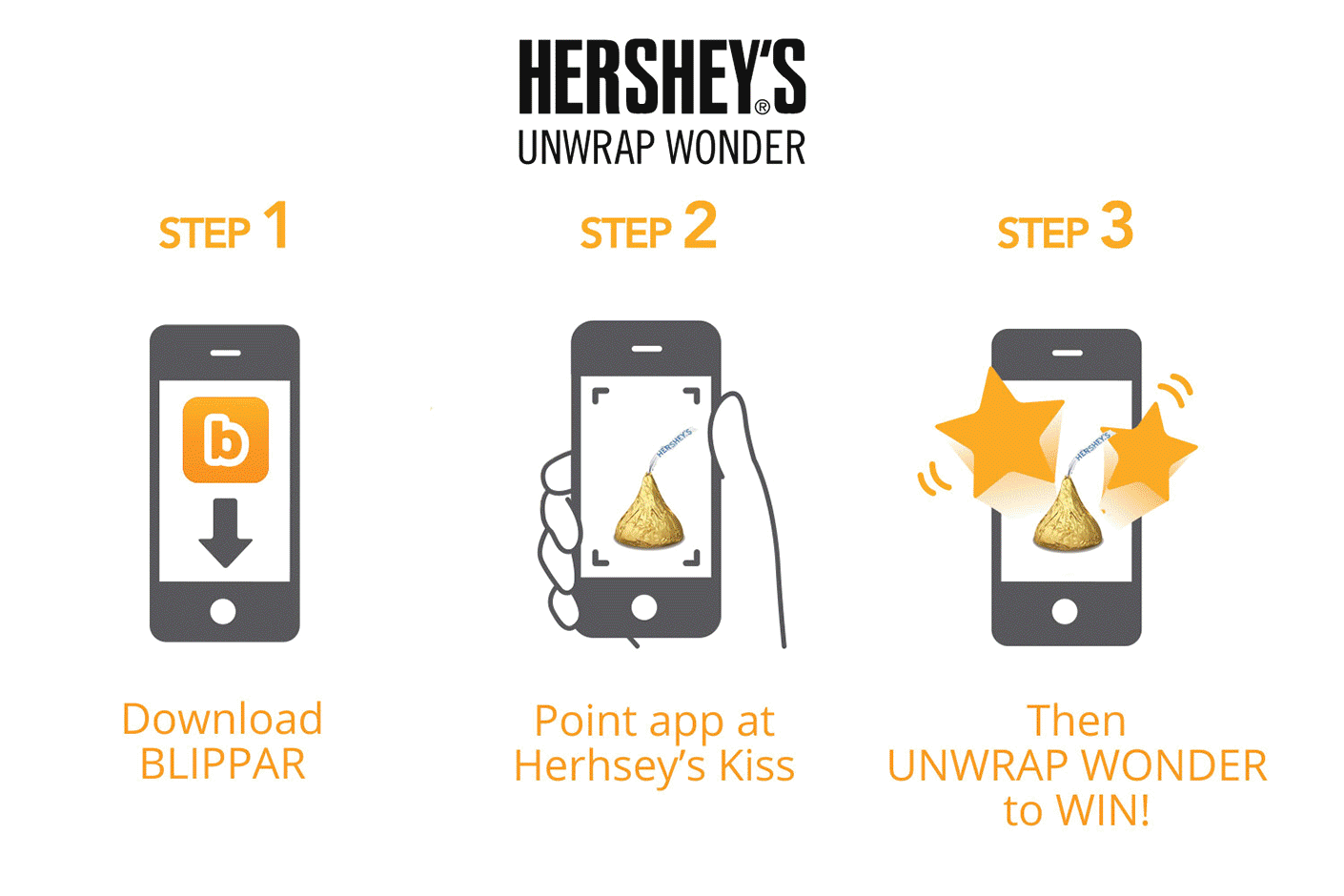 http://lopoukhine.ca/wp-content/uploads/2016/09/hershey-gold-v2.jpg
1000
1504
redraph
http://lopoukhine.ca/wp-content/uploads/2016/05/logo-resume-orange-bubbbles.png
redraph
2016-09-11 21:48:38
2016-09-12 12:54:48
Unwrap Wonder: transposing chocolate with human development and discovery